Sunny Beach is the largest and most popular beach resort in Bulgaria.
SUNNY BEACH
This is how the main beach looks like
It is a Blue Flag winning resort, located in a picturesque and ecologically clean gulf on the Bulgarian Black Sea coast, close to the town of Nesebar, the yacht port of St. Vlas resort and the international airport of Varna (30 km). Sunny Beach is situated along the widest beach strip. With its hundreds of bars and restaurants, multiple entertainment and shops and its developed infrastructure, the resort attracts thousands of tourists from around the world.
The Beachfront
The scene at Sunny Beach is one you'll know from the most popular Mediterranean beach resorts. There's a long and very wide golden sandy beach that reaches out for several kilometres next to Flower Street. All along you'll be able to hire a parasol and sun lounger, and after that you can rest easy, safe in the knowledge that all the amenities and services you could want are just a few steps away. For young party animals there are beachfront bars with djs, while kids won't be able to resist the playgrounds and bouncy castles next to the promenade.
Nightlife
Sunny Beach is now well-established as one of Europe's wildest party destinations, up there with Malia and Kavos for the 18-30 crowd.
Entertainment
Entertainment of tourists is guaranteed by diverse attractions – water sports, surfing, beach volleyball, aqua park, bowling, various installations for children, etc. The catering and entertainment establishments in the resort are numbering in the hundreds and offer diverse Bulgarian and international cuisine.
Business Tourism
The resort has also established itself as one of the largest complexes in the country, offering wonderful conditions for conference and business tourism.
EXPLORE
Let's explore the best things to do in Sunny Beach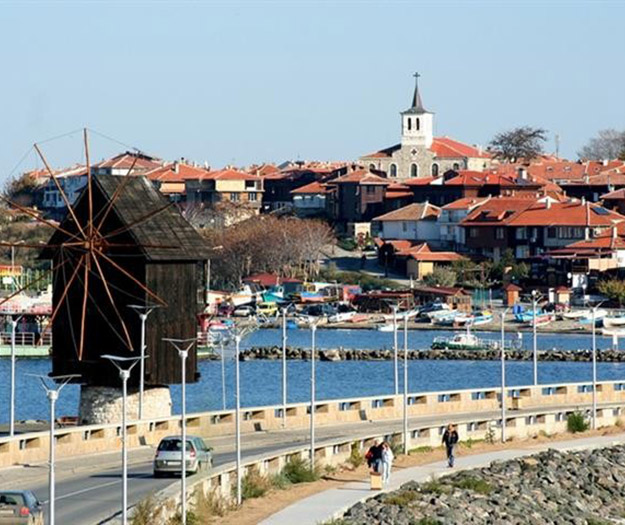 Nessebar
The town of Nesebar is situated in close proximity. Due to its multiple cultural monuments, it is included in the UNESCO list of cultural inheritance sites.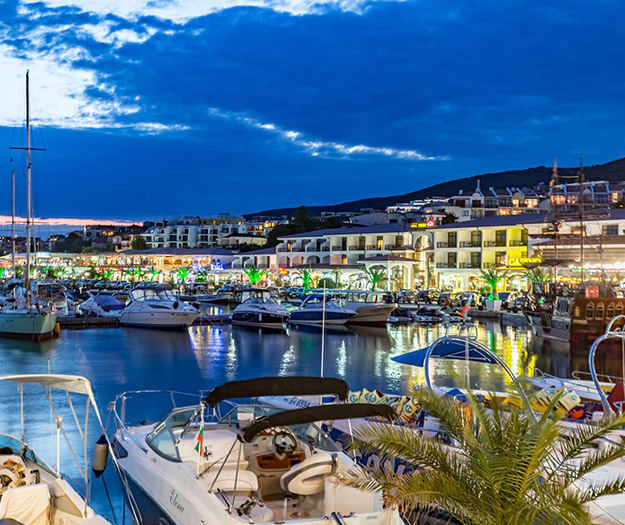 St. Vlas
The largest yacht port on the Bulgarian Black Sea shore is situated in the nearby resort of Sveti Vlas.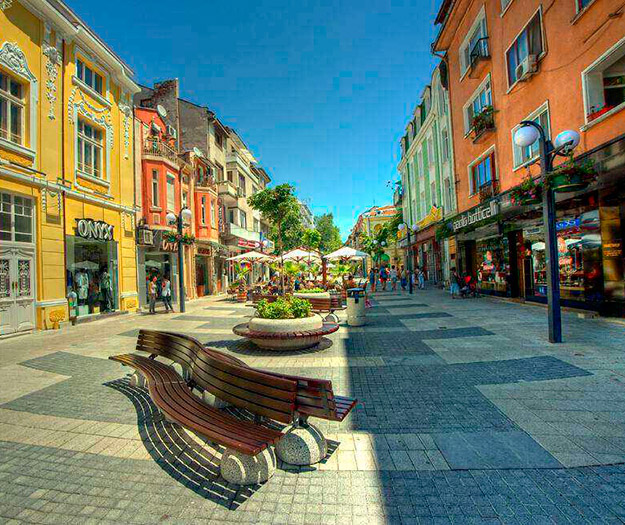 Bourgas
Bоurgas is one of the largest cities in the country and the administrative center of the area. The city is the cultural center of the region, which is evident by the active work of the Bourgas Opera, Dramatic Theater "Adriana Budevska", and the State Puppet Theater of Bourgas. There are also multiple galleries in the city. Many cultural events are also conducted in the renovated Marine Casino. The Marine Park is a suitable place for a walk and relaxation.